---
Waynesboro Historic Homes for Sale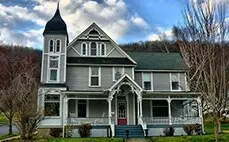 Under $500K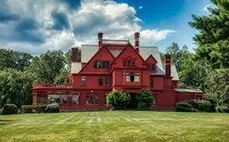 Over 500K
Waynesboro, VA Historic Homes for Sale
Virginia Estates specializes in finding, researching and brokering the sale of Virginia Historic Homes and Historic Estates. Our expierence, resources, and diligence on behalf of our clients in finding their ideal farm or farmland is unparalleled in the Virginia and Mid-Atlantic region.
Buying a Historic Home in Waynesboro, Virginia 
Looking for a historic home for sale in Waynesboro, Va? Explore downtown Waynesboro and its historic district, the Tree Streets District, to learn why you should get away from it all and buy your historic home here.
Things to do in Waynesboro
Nestled at the intersection of Shenandoah's National Park Skyline Drive and the Blueridge Parkway, historic Waynesboro is located at the center of some of the most beautiful locations in Virginia. Perfect for those who love nature and outdoor activities, this small city has a charming downtown area. Here you can enjoy the arts in the form of public art works (murals), galleries, theaters and pottery making. With restaurants that range from good old American burgers and fries at Tailgate Grill, Asian Fusion at Silk Road or simple down home southern cooking at Weassie's Kitchen, Waynesboro offers an eclectic mix of outstanding restaurants. After a delicious lunch or dinner, treat your inner child to a delightful ice cream treat from Klines Dairy Bar. At the end of a hard day, relax and enjoy a craft beer from one of the city's 3 craft breweries or spend an evening at The Showroom at Basic City, a historic 1800s farmhouse with old world charm that is now a modern tavern. Here you can enjoy a variety of beer, wine and cocktails while nibbling on bites from a southern approach tasting menu. As you enjoy the variety of activities available to you in Waynesboro, stop now and then to take in all of the historic charm the city has to offer. After all, if you are looking for that perfect historic home to call your own, you will want to see what architecture this beautiful city has to offer. Below we will review some historic areas in the city and some of the beautiful historic homes you will find there.
Tree Streets Historic District 
The Tree Streets Historic District encompasses 120 acres and is the oldest neighborhood in Waynesboro. A walk through the district will allow you to experience the architectural styles of homes at the various stages of the city's development. Read further to discover what makes 2 of the homes in this district so special.
Old Stone House
Old Stone House located at 805 Oak Street is the oldest home in the district and was built in 1800. This beautiful stone home is built into a hill and overlooks the south river. The home retains its original 18 inch thick fieldstone walls with chimneys at each end. 
Rose Cliff 
Built around 1850, Rose Cliff is built on a hill that overlooks Old Stone House. Originally built as a plantation home for a large farm and orchard, this two story brick home is in the Greek Revival style and overlooks the south river.
Located within the Tree Streets Historic District are two areas that have their own individual personality, Wayne Avenue and Forest Hill. 
Wayne Avenue
A century ago Wayne Avenue was where the wealthy lived and was the most exclusive neighborhood in the city of Waynesboro. A mule drawn trolley would bring the summer resort crowd along this street to the Brunswick Inn. The Brunswick Inn is no longer standing but the beautiful homes and mansions in the area pay homage to the rich history of the area. Two homes in the area that exemplify this rich history are the Bowman House and the Quesenbery House. 
The Bowman House is located at 611 S. Wayne Avenue. This beautiful home was built in the Classical Revival style. It has four fluted columns that are unusually large in size that adds a sense of grandeur to the facade of this lovely home.  
The Quesenbery House is located at 557 S. Wayne Avenue. This beautiful Victorian Mansion was built in 1901. The porch has turned posts and a spindle frieze. The home is still occupied by descendants of the original owner. 
Forest Hill
The Forest Hill area of Waynesboro's Historic Tree Streets Neighborhood is populated with charming storybook style homes that look as though they belong in an old English Fable. 
Freed House is a delightful Tudor Revival home located at 766 Cherry Avenue. The house has rubble exterior walls, casement windows and a winding stone walkway leading to its front door. 
The Carlisle House is a lovely Tudor-style home located at 699 Cherry Ave. The lovely home has multi-pane casement windows, gable roof and a stone arch entryway. 
The historic city of Waynesboro may be small but it has a lot to offer. Look for Waynesboro historic homes for sale in the Tree Streets District. Whether your dream house is a formal mansion of the fashionable elite or a story book dwelling in Forest Hills, Waynesboro has the perfect historic home for you.