---
Nelson County Homes for Sale
---
Nelson County Land for Sale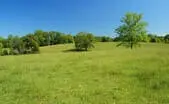 Under $100K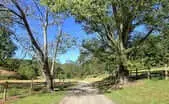 $100K – $250K
Over $250K
Featured Nelson County Properties
---

Nelson County, Virginia Real Estate
Everything is more vibrant in Nelson County! Its natural beauty is incomparable and a huge draw for those interested in a more quiet, old-fashioned lifestyle in the heart of Virginia. If you are interested in exploring the possibility of purchasing Nelson Country real estate, you are in good company. Virginia Estates has the resources to personally guide you through the process of buying a Nelson County home or piece of Nelson, VA land.
Living in Nelson County
Residents enjoy it's glorious four-season natural splendor amongst a host of other draws:
Wintergreen Resort – featuring skiing, tennis, golf, music, cultural, and community events.
The beautiful Blue Ridge Parkway meanders along the northwest edge of the county, and it's impossible to drive anywhere without going for a scenic country drive. Nelson county is favored by both motorcyclists and bikers.
The town of Lovingston offers shopping, dining, entertainment, other services and Nelson County's only stoplight.
The town of Schuyler feature a soapstone quarry, the home of Earl Hamner, creator of the semi-autobiographical Waltons television show and the Waltons Mountain Museum.
Hikers can enjoy a portion of the Appalachian Trail amongst many other hiking trails and outdoor sporting activity opportunities like fishing, kayaking, mountain climbing, horseback riding, canoeing, tubing, ATV trails and camping available in the numerous wilderness areas. Crabtree Falls, the highest vertical-drop cascading waterfall east of the Mississippi River, is a local favorite.
History buffs will enjoy Nelsons numerous historical sites, building and churches – especially Swannanoah, an Italianate Palace built in 1912 which took over 300 artisans eight years to build, complete with Georgian marble, Tiffany windows, gold plumbing fixtures, terraced gardens, and a domed ceiling. There's also a golf course at the country club of the same name next door.
Wineries, breweries, arts and crafts, fine dining, shopping, the Hamner Theater Company, festivals and a vibrant church community offer numerous opportunities for fun and enrichment.
Whether you are already planning to relocate to Nelson County or just beginning to explore the possibility, Virginia Estates has agents who live and specialize in the area that can assist you in seeing the best Nelson County real estate available and help find the perfect Nelson County property for you and your family.
Real Estate in Nelson, VA
From sprawling historical manors, to modern mansions with all the attendant amenities, to charming middle class homes in great family neighborhoods, to little houses with white picket fences set in the country, to wooded cabins, to fixer-uppers and starter homes – whatever your budget, vision and desires, we can find the best Nelson County real estate properties for you to view at your leisure and hopefully match you with the Nelson County home of your dreams.
Land in Nelson County
Land is beautiful, plentiful and yours for the taking in Nelson County. Our land specialists will sit down with you and get a firm grasp on what your needs are so that we may find and recommend a selection of the best Nelson County real estate land available. Virginia Estates is a full services operation, and we are happy to negotiate construction contracts with the best local builders. Our long and enduring relationships with them allow us to negotiate amazing deals for our clients looking to purchase Nelson County real estate and land.
Farms and Farm Land Nelson County
Whether you are looking to raise crops or livestock, make wine or beer, create a fine equestrian facility, or simply raise your family while enjoying peace, serenity and the simpler things in life, there is the perfect Nelson County real estate farm for you. Searching for, evaluating and purchasing a farm is far more complex than normal real estate transactions because of issues regarding the size and quality of the land, possible boundary or possession disputes, the condition of farm fixtures, equipment, infrastructure and buildings.At Virginia Estates we have extensive experience researching, valuating and ensuring a smooth surprise-free Nelson County real estate purchasing transaction. We would love to help you get started looking at the best Nelson County real estate and farms available.
Wintergreen – A Four Seasons Resort
Many people who start looking into buying Nelson County real estate are attracted to Wintergreen Mountain and the immediate vicinity. If you like being part of a resort-like hamlet and enjoy amenities like golf, skiing, sports and community activities, the best Nelson County real estate choice for you may be Wintergreen and we invite you to check out our page devoted to highlighting why you might love living there.
READ MORE – Nelson County is a quaint part of the Commonwealth of Virginia