Virginia Estates is a real estate company licensed in VA NC MD with a worldwide referral network, EST. 1997
Virginia Estates is a real estate company licensed in VA NC MD with a worldwide referral network, EST. 1997

---
Lynchburg Homes by Price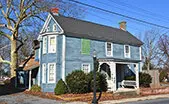 Under $150K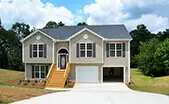 $150K – $250K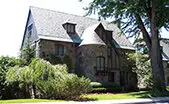 $250K – $500K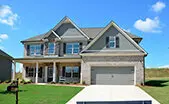 Over $500K
---
Lynchburg Land by Price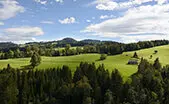 Under $200K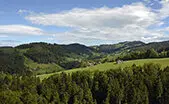 Over $200K
Lynchburg, Virginia Real Estate
Our Lynchburg real estate property listings are some of the best residential estates and homes for sale in the Lynchburg Virginia. In addition, the professional and experienced realtors and real estate agents at Virginia Estates – Virginia Real Estate Professionals are concerned with assisting home buyers through the entire process of not only choosing a home, but making your way through the tedious contractual process.
Our Amherst County Experts

Homes for sale in Lynchburg
We certainly hope you're enjoying our Exploring Counties Series on many of our websites. In this write up we'll look at the growing, and rejuvenated, city of Lynchburg, Virginia. Located near the actual geographical center of the state of Virginia, Lynchburg's central location offers opportunities for business, education, entertainment, and relaxation in an urban atmosphere within a stone's throw of the countryside and the Blue Ridge Mountains.
Coincident with a population boom of almost 16% from 2000 to 2010, the downtown area of Lynchburg began a major revitalization project that has repurposed old mills and warehouses into thriving businesses and modern urban living through marketing and promotional campaigns. In the ten year period from 2004 to 2014, business increased twofold. Downtown Lynchburg currently boasts sixty-seven blocks of storefronts including 288 first floor storefronts, and forty restaurants. Lynchburg offers a diversity of small local businesses to larger, complex industries. Combined with a cost of living 14% below the national average, it's no wonder Lynchburg is flourishing.
Access to Lynchburg from the cities of Charlottesville, Lexington, and Roanoke, via U.S. Route 29, U.S. Route 501, and U.S. Route 460, respectfully, is only about a one hour drive. Lynchburg Regional Airport is served by American Airlines, which allows access to destinations around the globe. The Southern terminus of Amtrak's Northeast Regional line, and the Crescent line, which runs from New York City to New Orleans, is located in the historic Kemper Street Station.
Many people who temporarily relocate to Lynchburg to obtain degrees from higher education institutions decide to permanently remain in the area. One of the largest employers in Lynchburg, Liberty University, employs over 8,000 people. Although Liberty University is the largest, other schools include Central Virginia Community College, Randolph College, University of Lynchburg, and nearby Sweet Briar College, among others. If you have high school aged children, the magnet school Central Virginia Governor's School for Science and Technology offers gifted and talented students more rigorous studies to prepare them for elite colleges and universities.
What's there to do, eat, and see in and around Lynchburg? Just about anything. Literally. If you enjoy the arts, history, music, outdoor activities, or the dead, Lynchburg has you covered. Back up. The dead? The Mourning Museum and Hearse House and Caretaker's Museum in Old City Cemetery tells the stories of customs and rituals for those that died centuries ago. Riverviews Artspace offers artist galleries and studios, movies, and more, including live music and beverages during special events. Amazement Square is a four floor museum that offers children and grownups alike a hands-on experience to learn about local and global art and science themes. The Lynchburg Museum at The Old Courthouse offers art and exhibits on local history about ways of life and The Civil War.
Speaking of The Civil War, located just East of Lynchburg is Appomattox Court House, where the Eastern theatre of The Civil War effectively ended. There, in April of 1865, following a long retreat from the trenches of Petersburg, General Robert E. Lee surrendered his Army of Northern Virginia to General Ulysses S. Grant. Appomattox Courthouse National Historical Park has preserved the small hamlet as it was during the time of the surrender. You can visit and stand in the same exact room where the surrender was signed.
Just West of Lynchburg is the town of Bedford, where the National D-Day Memorial is located. The 29th Infantry Division spearheaded the landing on D-Day, which began the slow process of victory in the European theatre of World War II. The National D-Day Memorial is a moving indoor and outdoor museum and park to commemorate the Bedford Boys (also the title of a book). The town of Bedford suffered more men killed on D-Day, than any other locale in the United States.
Lynchburg boasts several dozen independent local restaurants that include everything from fast food to fine dining. Like most diners, My Dog Luke's serves up breakfast all day long, but quick order subs and sandwiches are also on the menu. For something special like an anniversary, or if you just prefer fine dining, make reservations at The Babcock House. You can't go wrong with Southern cuisine family-style dining dishes such as blackened catfish jambalaya and fried pork chops. You can take a stroll on the James River Heritage Trail after a dinner of grilled salmon, scallops, and steak at Jimmy's on The James. Don't forget dessert! Cinn City's staple buns will be great for breakfast tomorrow morning, so make sure and grab some when you're getting a house favorite, The Lumberjack, with maple frosting, bacon, cinnamon apples, and cinnamon drizzle, for dessert tonight.
Four seasons of outdoor activities will leave you looking forward to more. Snowboarding in the summer? Check. You can ski, snowboard, and go snow tubing if it's eighty degrees in June at Liberty Mountain Snowflex Centre. If sliding down the slopes on a composite artificial snow isn't your game in the summer, grab a canoe, kayak, or tube for a float down the James River. If you like to fish, the James River has some of the best smallmouth bass fishing in the state. Enjoy a bike ride or walk along the water and through tunnels on the Blackwater Creek Trail. Just thirty minutes away is the famous Appalachian Trail. If you're looking for something less strenuous, the iconic Blue Ridge Parkway is also a short thirty minute drive from downtown Lynchburg. If you head up on the Blue Ridge Parkway, make sure and visit Peaks of Otter and Sharp Top Mountain, which has stunning 360 degree views. Smith Mountain Lake Park, about forty-five minutes from Lynchburg, offers large open water activities such as boating, jet skiing, and kneeboarding. Campgrounds with bathrooms and shower facilities are also available. Would that be considered true camping, or glamping?
There's undoubtedly something to suit everyone's fancy in Lynchburg. If something piqued your interest, come check it out! While you're at it, take a look at some of our other Exploring Counties Series. Next Article: Exploring and Living in Williamsburg