---
Amherst Homes for Sale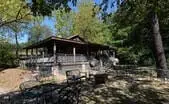 Under $200K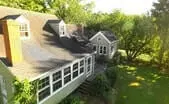 $200K – $300K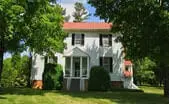 $300K – $500K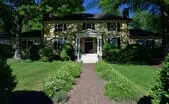 Over $500K
---
Amherst Land for Sale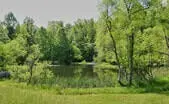 Under $100K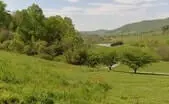 $100K – $200K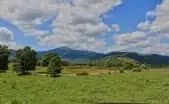 Over $200K
Amherst County, VA Real Estate
Welcome to another Exploring Counties Series, and today we're going to visit Amherst County in the Eastern Blue Ridge of Central Virginia. If you're considering relocating to a rural, or even remote setting, you'll have numerous options in and around the foothills and mountains. If, however, you'd rather settle into a suburban setting, the small city of Lynchburg is just across the James River. With four prominent highways, US Route 29, US Route 60, State Route 130, and US Route 501 traversing Amherst County, getting around, or in and out to locations in every compass direction, is fairly easy. Let's take a closer look at what Amherst has to offer.
The great outdoors abounds across Amherst. With just under 480 square miles of primarily rural land, it's not difficult to leave the hustle and bustle of everyday life and retreat to a more relaxing atmosphere. Whether you crave mountain, water activities, or more, everything is either at your fingertips or just a short, scenic drive away.
The George Washington National Forest runs through the Western portion of the county, encompassing nearly 50 miles of the famous Appalachian Trail and one of the most iconic drives in the United States; the Blue Ridge Parkway. Several parking areas have been built adjacent to, and at the end of roads that seemingly lead to nowhere, but provide access to trailheads all along the mountains. Fun fact #1: The longest foot bridge on the Appalachian Trail crosses the James River in the county of Amherst. Fun fact #2: The lowest elevation on the entire 469 miles of the Blue Ridge Parkway, which links Shenandoah National Park in Virginia to the Great Smoky Mountains National Park in North Carolina, is the parkway bridge that crosses the James River in Amherst. Do you have two wheels? If so, Amherst and the surrounding counties are a biker's playground.
Otter Creek Campground, just North of Route 60 on the Blue Ridge Parkway is a small, tranquil campground that has RV sites with hookups and tent sites where you can drift off listening to the bubbling of water over the rocks in Otter Creek. Otter Creek Trail is an easy couple of miles that follows the path of Otter Creek to Otter Lake, and down to the James River where the creek empties. Other popular trails include the Virginia Blue Ridge Railway Trail, an old commercial short-line logging railway converted into a hiking and biking trail along the Piney and Tye Rivers, Mount Pleasant Scenic Area, which includes panoramic views of the Blue Ridge from the summits, and 20 miles of winding trails around the grounds of Sweet Briar College. If you decide to hike or ride the rail trail, take a short couple mile detour to Mac's Country Store, which is locally famous for their Southern staple delicacy, fried chicken.
Three lakes in Amherst, Mill Creek Lake, Stonehouse Lake Park, and Thrashers Lake Park won't leave you looking for entertainment and recreation on the water. Mill Creek is a 190 acre lake fed by several creeks and includes a boat launch, picnic areas with grills, a playground, and restrooms. Stonehouse Lake, while smaller at 41 acres, is the perfect body of water for canoes and kayaks which also includes picnic facilities, a playground, and restrooms. Thrashers Lake, the smallest at 36 acres, provides the same amenities. Don't forget the mighty James River! There are several series of dams that provide great deep water river fishing and floating. If you don't have your own watercraft, don't fret! James River Adventures provides rentals, shuttles, and even summer camps for the kids.
Wildlife flourishes in Amherst. It doesn't matter if you're an avid or fair weather weekend hunter; bear, deer, rabbit, and turkey, among numerous other game species, are plentiful. There are hunting opportunities on public, as well as private land. Dense hardwood forests and varying terrain supplemented by water sources offer great opportunities to set up a blind or tree stand. Hunting pressure can be higher in some locations, however, almost non-existent in other more remote places.
     If you're looking for an engaging and exciting event that draws people from across the country, look no further than the Blue Ridge Rock Festival. Located a short 15 minute drive from Madison Heights in Amherst, Concord, Virginia hosts one of largest and most affordable weekend concert series anywhere around. Not for the faint of heart however, it draws in dozens of the most popular and top-performing headlining hard rock artists and bands from across the United States. Single day, weekend, concert+camping, and concert+hotel packages are available. Other annual events you don't want to miss include Batteau Day, the Amherst Apple Harvest Festival, the Monacan Indian Nation Powwow, and the Wine and Garlic Festival held at Rebec Vineyards.
Just because life in the country usually means life moves a little bit slower, it most certainly doesn't mean it's boring. There's plenty to keep you busy in Amherst so stop on by! Make sure and check out some more of the Exploring Counties Series! Next Installment is life in Lynchburg
---
Amherst Resources
---
FAQ – Amherst County, Virginia
What cities are in Amherst County, Virginia?
Amherst and Madison Heights are both cities located in Amherst County. Amherst is a small town located near the Blue Ridge Parkway and is the county seat of Amherst County. Madison Heights is a small town with a population of 11,665 located along the James River.
How big is Amherst County, Virginia?
Amherst County is 479 square miles. 
Is Amherst Virginia safe?
According to neighborhood scout, Amherst is safer than 74% of all U.S. cities regardless of size or population. Only 29% of all Virginia cities are safer than Amherst.
---