---
Crozet Homes for Sale
---
Crozet Land for Sale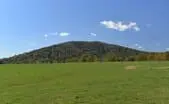 Under $200K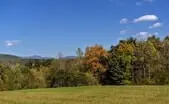 Over $200K
Crozet Virginia Real Estate
Nestled along the eastern flank of the Blue Ridge Mountains just twelve miles east of Charlottesville, Virginia, the quaint community of Crozet has much to offer prospective homebuyers. The heart of the town is small and charming, offering residents and tourists a collection of independently owned restaurants and businesses, while nearby vineyards thrive amid a desirable backdrop of bucolic mountain landscape.
About Crozet, Virginia
Recently, the community in and around Crozet has been expanding, with progressive developments such as Old Trail and the Western Albemarle school system drawing hundreds of families and young professionals from Richmond and nearby Charlottesville. In close proximity to Interstate 64, the Crozet real estate market also consists of historical old homes and undeveloped properties perfect for custom building.
When it comes to central Virginia real estate, the Crozet real estate market presents buyers and sellers an opportunity to purchase or sell homes and land in one of the most beautiful parts of the country. If you are exploring homes for sale in Crozet, consider Virginia Estates your official "Crozet VA Real Estate Guide."
Offering the most comprehensive array of central Virginia real estate services, Virginia Estates – "Virginia's Finest Real Estate" – offers home buyers access to Crozet MLS properties and localized expertise on the Crozet real estate market.
Old Trail Village in Crozet
Crozet's Old Trail Village is a newly constructed and evolving community that encompasses nearly 800 acres of western Albemarle County. Old Trail features fantastic views of the Blue Ridge Mountains and will soon offer residents a conveniently located restaurants and businesses in the village center. In fact, all roads in Old Trail lead to the town's center, which is a commercial district specially designed for local residences.
A variety of styles and types of homes are available at Old Trail Village:
Townhouses
Single Family Homes
Manor Homes
Luxury Condominiums
History of Crozet
Also known as Land of Oz, Waylands, and Waylands Crossing, Crozet was named in honor of Colonel Claudius Crozet in 1870. Colonel Crozet, who was an engineer, had gained recognition for directing the construction of the Blue Ridge Tunnel.
Until recently, Crozet has remained an isolated and secluded community. Farmland has been slowly replaced by development. In fact, the town of Crozet did not welcome its first chain store until the 1990's and remains unincorporated to this day.
Living in Crozet
There are two parks near Crozet that offer exceptional recreational opportunities:
Crozet Park is a 22-acre facility that includes various athletic fields and a swimming pool.
Mint Springs Valley Park consists of approximately 522 acres of protected land that encompasses three lakes with public beach access and an elaborate network of hiking trails.
If you enjoy wine, there are several renowned vineyards in the Crozet region, including:
King's Family Vineyards
Veritas Winery & Vineyard
Every year Crozet holds an Independence Day Celebration. The event includes a carnival holding a carnival at Crozet Park, a parade through downtown, and a fantastic firework show.