---
Scottsville Homes for Sale
---
Scottsville Land for Sale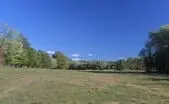 Under $100K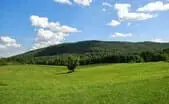 $50K – $150K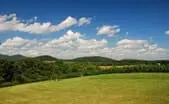 Over $250K
Scottsville, Virginia Real Estate
Located in beautiful southern Albemarle County, upon the bank of the historic James River, the small town of Scottsville, Virginia has much to offer the prospective home buyer. With less than 600 permanent residents and no stoplights or fast food chains, it retains its peaceful small town feel still today. Flourishing urban centers, such as Charlottesville and Richmond, are only a short commute away.
Experienced Scottville, VA Realtors
If you are considering relocating to Scottsville, allow Virginia Estates, with its comprehensive real estate services, to be your exclusive guide. Virginia Estates – "Virginia's Finest Real Estate" – offers extensive access to homes and property listings in Scottsville and the surrounding areas.
Homes in Scottsville, Virginia
The town of Scottsville has been experiencing a renaissance of late. Much of its historic district, which is home to a number of privately owned businesses, is in the process of being carefully restored. An historic streetscape renovation project is underway. Utility lines are to be buried and the landscape enhanced along both Main and Valley Streets. Many stores and services are available within Scottsville, allowing residents to fulfill most of their shopping needs without leaving the bucolic town.
Scottsville is a very old town and is home to a number of historic residences. Many of these still reflect the charm of a time long past. New and modest homes are also available.
Scottsville History
Established in 1818, Scottsville is inextricably linked to the history and geography of the James River. It placement along a big horse shoe bend in the river made it a prospering hub of trade and commerce by the mid 1800's. This geography also brought the wrath of the Civil War into the town, as both sides battled for the strategic spot. Remnants of these conflicts can be found throughout the town still today.
During the 1900's the growth of Scottsville was all but quelled by a series of devastating floods, some which ravaged the towns existing structures. It wasn't until 1989, following the construction of the massive A. Raymon Thacker Levee, that the towns future, free of floods, was permanently ensured.
Scottsville Area Attractions
The James River boarders the towns of Scottsville, providing residents with many recreational and wildlife viewing opportunities. Boaters and fisherman will find convenient local access, and a river rafting company operates within the town.
The town recently finished constructing the Canal Basin Square Park. Exhibits there explain and interpret the nature of river travel, and demonstrate the importance it once had upon our fledgling country.
Near the park, the Scottsville Museum also interprets the towns past and connection to the river. Local artifacts, including those left by Native Americans, are presented in thoughtfully created exhibits.