---
Staunton Luxury Homes for Sale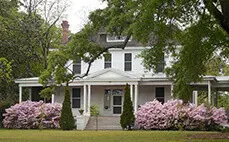 $500K to $2M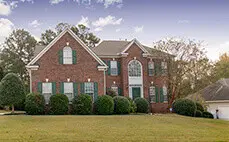 Over $2M
---
Staunton Luxury Homes By Acreage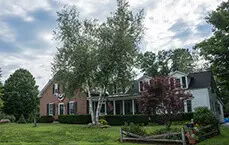 5 to 25 Acres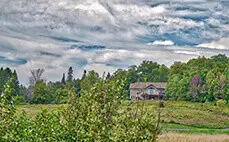 Over 25 Acres
Staunton Luxury Homes for Sale
Virginia Estates specializes in finding, researching and brokering the sale of Virginia Luxury Properties & Estates. Our dedication, resources, and diligence on behalf of our clients in finding their ideal luxury home is unparalleled in the region.
Luxury Living in Staunton Virginia 
Staunton is a charming small town located in the heart of Virginia's Shenandoah Valley. Don't let the small size fool you though, underneath the towns welcoming laid back attitude lies a vibrant music scene, amazing farm to table restaurants, art galleries, museums and history at every turn. If you are looking for luxury homes for sale, the Newton Historic District in Staunton, Virginia is the perfect place to begin your search.
Homes in the Staunton Area
The Newtown Historic District is Staunton's oldest residential neighborhood; it is home to over 400 buildings and covers 161 acres. The homes in this neighborhood are medium and larger single family homes. Most of them were built between 1870 and 1920. Below we will review some historic homes perfect for viewing during a walking tour of this neighborhood. This will help you get to know the area and give you an idea of the style of homes located here. 
The first home is located at 18 Church St. This beautiful home is a 4 bedroom 3,530 square foot home located on a 8,276 square foot lot. The home was built in the 1880s in the Eastlake Victorian style. The garden is based on an edible landscape concept and includes asian pears, kiwi, grapes, raspberries and blackberries. It is located directly across the street from Trinity Church, the oldest church in Staunton which was founded in 1746.
Take a right and continue walking down the street until you find the 120 Church St. home. This home was built in 1791 for Judge Archibald Stuart in the Early Classical Revival style. Stuart's descendants still live in the home which they occasionally open to the public for home and garden tours during events like Historic Garden Week. The home is approximately 5,446 square feet and sits on a lot size of 0.73 acres. 
Located on the corner of W. Johnson Street and Madison Place, sits a large white Greek Revival building constructed in 1851 as a private home. In 1870 the property was purchased by the Wesleyan Female Institute and became a school. In 1871 the school built a second building located at 610 W. Johnson Street as an addition to the school. When the Institute closed its doors in 1900 both buildings reverted back to single family homes. 
Restaurants in the Area
Take a stroll to downtown Staunton to discover some of the finest food Virginia has to offer. Below we review a few of the town's many options. 
The Shack and Staunton Grocery
The farm-to-table restaurant, The Shack, is a sophisticated restaurant started by New York Chef Ian Boden. Here you will enjoy 4 or 5 courses and dessert. The menu changes according to what is in season. Next door you will find their sister market Staunton Grocery where you can enjoy sandwiches and a selection of the best food the area has to offer.
Zynodoa Restaurant
Located in downtown Staunton, Zynodoa supports local independent farmers and uses only the freshest and seasonally available ingredients in their food. They have a Sunday Brunch Menu and Dinner Menu; they describe their food as "inspired southern cuisine". One of their menu items is their Seven Hills Burger with black garlic steak sauce and adams reserve cheddar –  this is delicious comfort food with a twist. 
Newtown Baking 
Although the generic facade of this bakery/cafe could cause you to skip this spot altogether, be certain to stop in for their delicious artisan breads and pastry. This bakery uses ingredients sourced from local farms and is the bread/pastry supplier for the towns' best restaurants and cafes. 
Schools in the area 
Stuart Hall School is a private school that was established in 1827 as the Kalorama Seminary. The main building is a 3 story, 5 bay Greek Revival style building located in the Newtown Historic District. It is a co-ed school that provides education for students in grades 4-12. Boarding programs are offered to students in grades 8-12.
Things to do 
American Shakespeare Center Blackfriars Playhouse 
The theater was built as a re-creation of Shakespeare's Blackfriars playhouse in London. This theater entertain's year round with performances of both Shakespeare's plays and contemporary works. 
Beverly Street Studio School
The Beverly Street Studio School was begun by 5 artists who wished to make art education more accessible to everyone. The goal is to provide professional instruction to all who wish to learn about the visual arts. Today the school has over 250 members, 50 volunteers and approximately 120 active students. 
Staunton Music Festival 
With a goal of making exceptional chamber music accessible to all, the Staunton Music Festival offers innovative concerts performed by local, national and international artists in a variety of historic venues located throughout Staunton. 
Take a walk through the rolling hills of the Newtown Historic District. As you search for the perfect luxury home for sale in this area, you will get a sense of history and community that envelopes the neighborhood which makes this the perfect place for discovering your new home.