---
Augusta County VA Farms By Price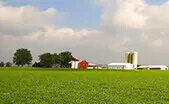 $500K to $1M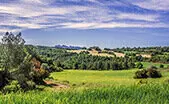 $1M to $2M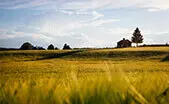 Over $2M
---
Augusta County VA Farms By Acreage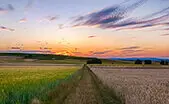 40 to 100 Acres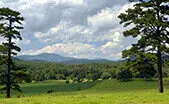 Over 100 Acres
Virginia Estates specializes in finding, researching, & brokering the sale of farms in Virginia. Our dedicated team, resources, and our diligence on behalf of our clients in assisting them to attain their goals is where we excel.
Augusta County, VA Farms for Sale
Located in the Shenandoah Valley on the western side of Virginia, Augusta County is Virginia's second-largest county by area. Augusta County is known and appreciated for its rural and small-town charm, amazing protected mountain views, and notable sites like the Natural Chimneys. The county surrounds the independent cities of Staunton and Waynesboro and is bordered by six Virginia counties and one West Virginia county. 
Augusta County's Long Farming History
Augusta County has long been an essential agricultural center due to its mild climate and fertile soil. In fact, during the Civil War, Augusta County's agricultural role was so important that it was known as the "Breadbasket of the Confederacy." Farms in Augusta County have continued to thrive since then, and many new and experienced farmers choose Augusta County to relocate for its ideal farming conditions. 
Augusta County's Thriving Agriculture Today
Today, many of the top agricultural producers in the Shenandoah Valley are located in Augusta County. Augusta County farms occupy more acreage than farms in any other county in Virginia, and the county is second in the state in terms of overall agricultural output. In total, there are over 1,700 farms in Augusta County with almost 300,000 acres of farmland.  Animal agriculture is a thriving industry: August County farms are the top Virginia producers of sheep and lambs and beef cattle, second in milk cow production, and among the top in poultry production.
Finding the Right Augusta County Farm for You
Selecting the right farm in the right location for you and your family is incredibly important and requires many considerations. At Virginia Estates, we put our decades of expertise to work to help you find the best Augusta County farm for you and your future. We use our extensive knowledge of the Augusta County area and of the process of buying and selling farmland to help you find the perfect fit for your needs and goals.
Questions to Consider Before Buying an Augusta County Farm
What crops and animals are you interested in growing or raising?

How many acres are necessary for this type of agriculture and my goals?

What kind of farm will be safe and suitable for my family and lifestyle?

What is the ideal proximity to towns and retail centers?

What is my budget for land and for farming equipment?
While you may not have a concrete answer to every question here, considering your vision for your farm and for your family's future is the first step in the process of buying the right farmland for your needs.  
Let Us Help Find Your Augusta County Farm
If you're interested in finding the perfect Augusta County farm to realize your dreams, please call Virginia Estates today at (877) 646-8800 or by filling out the Contact Form so that we can put our expertise to work for you!