Virginia Estates is a real estate company licensed in VA NC MD with a worldwide referral network, EST. 1997
Virginia Estates is a real estate company licensed in VA NC MD with a worldwide referral network, EST. 1997

---
Harrisonburg Luxury Homes for Sale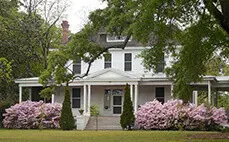 $500K to $2M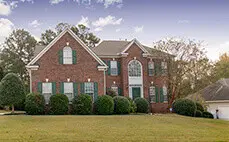 Over $2M
---
Harrisonburg Luxury Homes By Acreage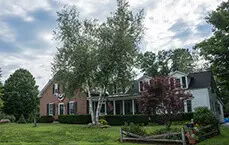 5 to 25 Acres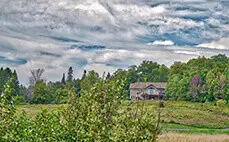 Over 25 Acres
Harrisonburg Luxury Homes for Sale
Virginia Estates specializes in finding, researching and brokering the sale of Virginia Luxury Properties & Estates. Our dedication, resources, and diligence on behalf of our clients in finding their ideal luxury home is unparalleled in the region.
Luxury Living in Harrisonburg Virginia
Luxury Living in Harrisonburg, Virginia 
Explore downtown Harrisonburg and you will discover why so many people are moving to this dynamic cultural hub. Harrisonburg has a small town feel but plenty to explore within its 40 block downtown district. Enjoy shopping at a variety of unique shops, many of which are independently owned, for your outdoor gear, food and gifts. Your kids will love the hands-on activities of the Explore More Discovery Museum, Larry W. Shifflett Fire Museum and the maker space for youth aged 8 and older. After the kids get their fill of exploring and creating, head over to the Hardesty-Higgins House (built in 1848) to explore the Turnpike Museum and Civil War Orientation Center.  Finally, explore the softer side of history at the Quilt Museum. Afterwards grab dinner at one of the many locally-owned, nationally recognized farm to table restaurants and enjoy an after dinner craft beer at one of the 5 craft breweries located in the area. After experiencing what this amazing town has to offer, you will want to explore your Harrisonburg luxury living options. Below are 3 luxury homes for sale in the area, each with its own unique charm and amenities. 
East Side of Town
 Located at 1881 College Ave, this stately single family brick colonial home is not far from Mennonite College and a short drive to downtown Harrisonburg.This gorgeous space is over 7,000 square feet with awe-inspiring views of the Shenandoah Valley. This gorgeous home has 5 fireplaces, hardwood and tile floors and a large sunroom. There are two amazing spaces perfect for entertaining. A gathering room at patio level with a stone fireplace and built-in bar or the entire third floor that could become a private retreat for you and your friends. The third floor has a full bath with stunning rooftop views.
West Side of Town
Located at 150 W. Mosby Rd., this 6,462 square foot home was built in 1962 and sits on 38.5 acres. It has sweeping views of both the town of Harrisonburg and the mountains. This space is perfect for entertaining with a large open air patio off the main living space and a smaller patio area on the side. There is a formal courtyard leading to a charming guest house, a large octagonal barn and tennis court. There is plenty of space for you and your friends to enjoy evening cocktail parties and afternoon tennis and lunch.