---
Northern VA Farm Land By Price
---
Northern VA Farm Land By Acreage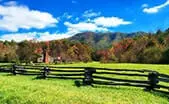 Under 50 Ac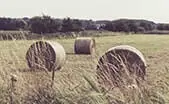 50 – 100 Ac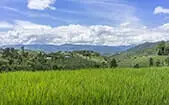 Over 100 Ac
Northern Virginia Farm Land for Sale
Though it is primarily known for forming part of the larger Washington D.C. metro area – thanks to the close proximity of major cities like Arlington and Alexandria and location of critical federal institutions in the area – Northern Virginia is a hidden gem as a location for farm land in the mid-Atlantic. Benefiting from the luxuries of its nearby location to important urban centers, the Northern Virginia region also boasts a unique geological makeup that offers tremendous opportunities for farmers. For those with unique land needs, looking to balance rural life with access to urban amenities or simply looking for good, productive land, Northern Virginia may surprise you with the incredible properties it has to offer.
Situated in the northern tip of the state, the Northern Virginia region is a hotbed of natural diversity. The area sits at the intersection of the state's three largest geological zones – the fertile corridor of the Shenandoah Valley starting up at the mouth of the Shenandoah River at Harper's Ferry, the lush and densely forested Blue Ridge Mountains, and the rolling green foothills and pastures of the Piedmont just east of the mountain range. As one of the oldest mountain ranges in the world, the Blue Ridge Mountains and the surrounding area have undergone hundreds of millions of years of erosion and natural decomposition – all of which has helped produce the uniquely rich and productive soil Northern Virginia farm land is known for. It's no wonder agriculture is Virginia's largest private industry in the state by far – and that the state's production is one of the most diverse in the nation!
NOVA Farm Land for Sale
Of course, such an array of landscapes offers tremendous opportunity for different types of farming and development, all with their own unique advantages and charms. With so many factors to consider, from climate to landscape and location, our team of experts is on hand to help determine your priorities and navigate the possibilities to find the right Northern Virginia farm land for you. Whether you're looking for vast hunting land, mountain vistas, rich pastures, productive crop land or just a stunning natural landscape to enjoy a taste of country living, we're committed to partnering with you to bring your vision to life.
At the same time, we know good land alone doesn't make for a home. That's why our team has details on hand about the amenities and potential for development in each of our listings. Properties range from luxurious homes outfitted with the latest modern amenities and styles, to more rugged lodges and quaint cottages that are quintessential to Virginia's country living tradition. Our experts can help you balance the factors you're looking for in a home with your land needs, and can offer unique guidance on how to develop the land further. With so many properties ripe for new construction or developing a new operation, we believe in working as partners to help set you up for success.
Between its incredible natural diversity, its proximity to one of the country's most integral urban centers (and access to all the amenities that come with it) and the unique assets of each property, Northern Virginia farm land offers tremendous possibility to bring a new operation to life. Contact us today to begin building your plan and exploring our listings!
Northern Virginia Real Estate