---
Things to do around Richmond, Virginia
Richmond, the state capital of Virginia, has a lifetime of adventure. With endless outdoor activities, live music, breweries, mind blowing restaurants, and multiple farmers markets, you could fill every moment of your time. So if you are planning a move to Richmond you have made the right decision. Here is a guide to get you started with some of the fun that Richmond has to offer!

Richmond VA Outdoor activities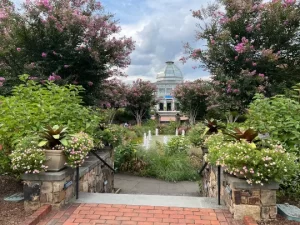 With numerous parks and trails it can be difficult to pick what outdoor adventure to go on so we thought we'd give you some of our favorites.
Richmond parks have some of the best events that the Virginia has to offer. Come to Brown's Island for Friday Cheers or the Richmond Folk Festival, where you can enjoy live music, local food and beer, and a gorgeous view of the James river with friends.
If you are in need of a walk around a beautiful garden, stroll on down to Lewis Ginter Botanical Garden and while you are down there sign up for one of the adult, child, or family classes to hone your gardening skills.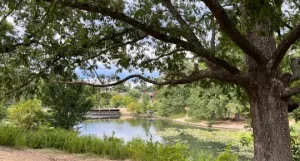 You can also head over to Bryan Park and join The Audoban Society for their monthly bird walk or get a game of disc golf in on one of Virginian's favorite disc golf courses. Also, make sure to stop by Saturday mornings for all your fresh fruits and veggies during their weekly farmer's market.
Once you're done at the farmers market swing down to Belle Isle and take a swim in the James River or relax with friends and family on the warm rocks and beaches. With hiking and bike trails you could spend endless hours at this magnificent park.
Richmond VA Breweries and Wineries
If you are feeling thirsty in Richmond the hardest decision to make will be which vineyard or brewery to go in this city packed with numerous delicious choices. Richmond being in the top 5 of cities with breweries per capita, grabbing a beer, cider, seltzer, or mead couldn't be easier.
The Richmond Beer Trail is a great way to start learning the brewery scene in this entertaining city. With over 40 breweries their helpful map will help you explore them all. Their website can also help you find some amazing events, indoors or outdoors, that will be a host of scrumptious choices.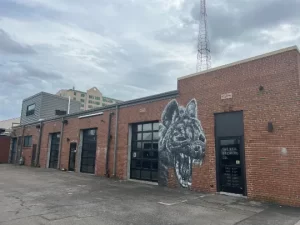 Start on the east side of  Richmond you should stop by the world famous Stone Brewery's east coast location and try one of their limited production beers that you can't find at the grocery store. From there, head right down the road to Triple Crossing and grab one of Richmonder's favorites, Falcon Smash, and a side of their amazing wings or neopolitan-style pizzas.
Scott's Addition, one of Richmond's fastest growing neighborhoods, holds more breweries than imaginable for just one neighborhood. The Veil Brewing Company is known by beer enthusiasts all around the country and even world for their amazing hazy IPAs and sours. From there you can take a short walk to any of the other 12 breweries located in this neighborhood.
Brambly Park, in Scott's Addition, is one of Richmond's newest wineries that has an impressive wine list, great food and beer, and a plethora of outdoor space with great music hosted regularly. For more great wine and food stop by Upper Shirley Vineyard. This vineyard, nestled right on the James River, has the most astonishing views and atmosphere.
Richmond Restaurants
That growl in your stomach is only going to get louder as you start flipping through the menus of some of the many prodigious restaurants that have shaped Richmond into a nationally recognized foodie city. The diversity of Virginia's state capital has made it so you could find almost any food style that you could hope for.
If you have a hankering for southern cuisine, you can find award winning restaurants that fit the bill in most Richmond neighborhoods. Try The Roosevelt, located in a charming old building in historic Church Hill or Mama J's soul food located right near Richmond's downtown area in Jackson Ward.
Maybe you are looking for something a little more ethnic. You're in luck—there is a never ending supply in that area, as well. Lemon Cuisine of India has you covered on delicious, authentic Indian cuisine with beautiful plates and a warming atmosphere. Pho Tay Do will not disappoint for some of the city's best Vietnamese food, located in the beautiful West End of the city.
Out at the breweries? You are surely going to see some of the best food coming out of food trucks in the state. Catch Intergalactic Taco outside of the breweries in Scott's Addition, and try some of the rotating menu of mouthwatering tacos. Le Bete offers a wide range of Caribbean style food that can satisfy the most picky of eaters. If you are looking for a meatless option look no further than Nu Vegan, at the food truck or the cafe you can't go wrong with the vegan chicken and waffles.
With hundred of restaurant options, and more always coming, in Richmond you can try something new everyday.
Richmond Adventure
So if you are thinking of moving to Richmond, Virginia,  this ever-growing city has plenty to keep your adventure and exploration continuing for years to come. Being only two hours from Washington D.C. and one and a half hours to Charlottesville, this central city can keep you connected with endless journeys.
So if Richmond sounds like the right place for you to start your next experience, connect with the team at Virginia Estates and let us help you find your perfect home!