Virginia Estates is a real estate company licensed in VA NC MD with a worldwide referral network, EST. 1997
Virginia Estates is a real estate company licensed in VA NC MD with a worldwide referral network, EST. 1997

---
Farms for Sale in Charlottesville
Charlottesville Farms By Price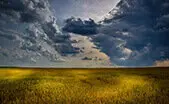 $500K to $1M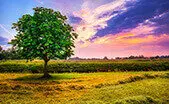 $1M to $2M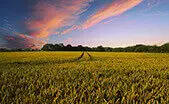 Over $2M
---
Charlottesville Farms By Acreage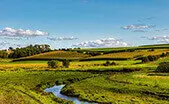 50 to 100 Acres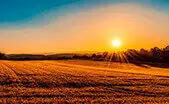 Over 100 Acres
Virginia Estates specializes in finding, researching and brokering the sale of Virginia farms. Our dedication, resources, and diligence on behalf of our clients in finding their ideal Charlottesville Farm is unparalleled in the region.
What Do You Want Your Charlottesville Farm To Be?
Whether you are a interested in a Charlottesville farm as . . .
A small working farm from which you will make your living
A major business enterprise you are looking to develop or relocate
The ideal place you wish to raise and care for your family on or
A simple place of sanctity and solitude with clean air and lush countryside
. . . we can help you find exactly the Charlottesville farm that will meet your needs, desires and vision.

Charlottesville, VA Real Estate
How We Can Help You In Finding The Perfect Charlottesville Farm

Virginia Estates will partner with you and provide zealous advocacy throughout the rigorous process of scouting, researching, negotiating and closing on the ideal Charlottesville farm or other of Charlottesville real estate. Our extensive experience and uncompromising thoroughness will directly lead to your ultimate satisfaction and peace of mind in your Charlottesville farm purchase.
Virginia Estates especially excels in assisting clients in assessing a prospective Charlottesville farm property. Our extensive experience and understanding of the field allows us to help our clients make the best decisions for themselves, their business and their family by giving them a thorough understanding of all the practical aspects of purchasing a particular Charlottesville farm, including:
Considering the house:

does it appeal to you and your family as a home?
Is there enough space?
If this is a historic property, has it been appropriately updated?
If not, is a price break and a packaged remodel an option?
Charlottesville farms often feature historic homes that may need to be updated. Virginia Estates has long-standing excellent relationships with local building contractors and has frequently utilized these relationships to secure their clients high quality, timely, and extremely competitively priced renovation services on their newly acquired Charlottesville farm.

Confirming acreage of the prospective Charlottesville farm:

Tax maps can be unreliable, and because Charlottesville farms may contain many acres of land, it is especially important that any disputes, encroachments, easements, adverse possession, or other issues be unveiled before an offer is made.
Even if such issues legally favor the client, Virginia Estates takes the practical approach that no buyer ever wants to be subjected to litigation, regardless of its validity.
Understanding a prospective Charlottesville farm's history, neighbors and role in the area is part of what sets us apart in working on a client's behalf.

Determining a Charlottesville farm's true value:

No other measure is more important in providing your post-closing on peace mind or more complicated in assessing.
We will look at your Charlottesville farm and take into account the house(s), Barns, other farm buildings, machinery/equipment to convey, timber, mineral/water rights, fixtures, roads, utilities, services, fence, gates, etc.
Additionally, we will provide you with well-researched conclusions regarding the Charlottesville farm's pasture land, grass quality, necessity of hauling hay, presence of toxic plants, supply and quality of drinking water, water rights if irrigation is needed.
The best real estate professionals must have knowledge of, consider, and keep straight a universe of diverse factors in assessing a Charlottesville farm. Virginia Estates is able and eager to do so on your behalf.
When it comes to finding and purchasing Charlottesville farms, Virginia Estates has extensive experience in, not simply relying on other's assertions, but really understanding the property that is being offered, what it's pro's and con's are, and how well it meets your needs and vision for your Charlottesville farm. If you are interested in beginning your search for the perfect Charlottesville farm, please call us at (877) 646-8800 and we can get started today.
Looking for even more nearby farms? Try expanding your search to Albemarle County Farms for Sale