Albemarle Farms By Price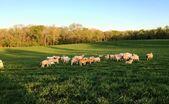 Under $500K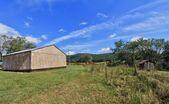 $500K – $1M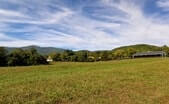 $1M – $2M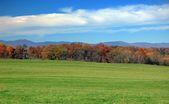 Over $2M
---
Albemarle Farms By Acreage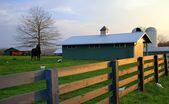 Under 50 Acres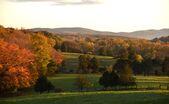 50 – 100 Acres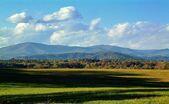 Over 100 Acres
Albemarle Farms for Sale
  Virginia Estates has a long history of working with clients buying farms. After understanding your needs we will show you a selection of Albemarle farms which meet your criteria. We will research the ones you are interested in with the due diligence such an important investment requires. We will then negotiate a good price and guide you through closing, ensuring that it goes smoothly.
Our Albemarle County Experts

Albemarle Farms of All Varieties and Functions
Virginia Estates can find you the perfect Albemarle farm whether you are looking for a small working farm from which you'll make your living or a new location for a major business enterprise or simply a place of sanctity, beauty and solitude from which to raise and care for your family. Whatever your role in the farming community, we can help you find the perfect Albemarle farm.
Albemarle Farms are What We Do
Virginia Estates can partner with you to provide passionate advocacy throughout the rigorous process of scouting, researching, negotiating and closing on the ideal Albemarle farm. Our extensive experience and uncompromising thoroughness ensures that we will find and secure for you the Albmarle farm of your dreams.
The most important component of the farm search is assessing prospective farm properties. We will help you analyze the properties many aspects to determine if it is a good fit for you, and if it is priced appropriately. Some of these factors may include:
The house – will it work for your family and you as a home? or is the house in need of renovation?
Confirming acreage – Because farms contain dozens to hundreds to thousands of acres, it is not always feasible to personally inspect the boundaries. Virginia Estates has extensive experience researching farm property – we know Albemarle farms – their history, neighbors and role in the area. We will unearth any disputes, encroachments, easements, adverse possession claims or other problems well before you've gotten to the making an offer stage.
Determining an Albemarle farm's value – this is the most important piece of information, but the most complicated to assess. A good assessment will take into account:

the house
farm houses
barns and other farm buildings
machinery/equipment that conveys (comes with the property purchase)
timber
mineral/water rights
fixtures
roads
utilities and services
fencing and gates

It will also provide you with well-researched conclusions regarding pasture land, grass quality, necessity of hauling hay, presence of toxic plants, supply and quality of drinking water.
Commitment to Getting our Clients the Right Albemarle Farm
Assessing a farm is a complicated process. Virginia Estates believes in truly understanding the property that is being offered – doing extensive research so that we can accurately convey to our clients what it's strengths and weaknesses are. That way they go into the process from a better bargaining position and with a complete understanding of the property they are committing themselves to.
If you have any questions whatsoever, please feel free to contact us and we will assist you in whatever way we can.