---
Tri Cities Homes for Sale
---
Tri Cities Land for Sale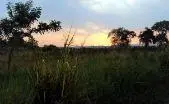 Under $250K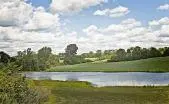 Over $250K
Petersburg, Hopewell & Colonial Heights, VA Real Estate
The Tri-Cities of Virginia (also known as the Tri-City area or the Appomatox Basin) is an area in the Greater Richmond Region which includes the three independent cities of Petersburg, Colonial Heights, and Hopewell and portions of the adjoining counties of Chesterfield, Dinwiddie, and Prince George in south-central Virginia.
Colonial Heights, VA
Located in southeastern Virginia, Colonial Heights is 20 miles south of Richmond, Virginia's state capital, and 120 miles south of the nation's capital. The City of Petersburg lies directly across the Appomattox River. Proximity to Richmond makes that city's amenities a realistic option for Colonial Heights residents. In addition, Atlantic beaches lie less than two hours to the East and the famed Blue Ridge Mountains are about two hours to the west.
Hopewell, VA
Hopewell occupies 11 square miles and is bounded by the Appomattox and James Rivers. The city is 30 minutes from downtown Richmond and 56 miles from Williamsburg. Hopewell, Virginia is predominantly a manufacturing city and host to some nationally know firms.
Petersburg, VA
Petersburg is situated at the juncture of Interstates 95 and 85, just 23 miles south of Virginia's state capital of Richmond. The 23.1 square mile city is one of 13 jurisdictions that comprise the Richmond-Petersburg Metropolitan Statistical Area. Petersburg is the center of the Appomattox Basin regional economy that includes the counties of Chesterfield, Dinwiddie and Prince George and the cities of Hopewell and Colonial Heights. The City of Petersburg, VA is filled with historical significance and amazing architectural detail. It is also becoming a city known for well-orchestrated restoration, the arts, fine dining, and trendy nightlife.