---
Hanover Homes for Sale
---
Hanover Land for Sale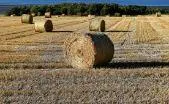 Under $250K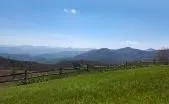 Over $250K
Hanover County, Virginia Real Estate
Hanover County boasts a contemporary life is that of a vibrant rural and suburban locality. Hanover is an excellent environment in which to live, for it offers a taste of rural America (it is the home of the internationally renowned Hanover Tomato) in the greater Richmond area. Hanover County also is great horse country and boasts some of the finest livestock farms in central Virginia.
Hanover Real Estate
With origins dating back to the early 18th century, historic Hanover County has long been home to a thriving community – one that would even define the course of American history – and continues to offer a quality lifestyle to residents today. Boasting a rich legacy, incredible attractions and a stunning countryside prized for its productive land, Hanover County real estate is among the most sought-after property in the Greater Richmond Region. And for good reason! That's why we're thrilled to offer extensive property listings across the county. If you've been considering a move in Virginia, look no further – Hanover County may just be the place for you!
Located in the Tidewater region of Virginia, defined by low-lying marshes and plains, Hanover County real estate has been known for its agricultural excellence for generations. In fact, the county was originally founded by planters moving west from the early English settlements after tobacco monoculture depleted those soils – and centuries later, the land continues to thrive. Today, Hanover County offers excellent horse country and boasts some of the finest livestock farms in central Virginia. But perhaps even more important is the famous Hanover Tomato – a living testament to Hanover's incredible natural bounty. Known for their large size, Hanover tomatoes benefit from the coastal soil rich in sand, and are even said to ripen faster than other cultivars! Today, the Hanover tomato is one of the most popular in the Greater Richmond Region, and is celebrated every year at Hanover's annual Tomato Festival each summer.
Of course, there's much more to Hanover than the land, as even a quick look at the history books will tell you. Predating the founding of the United States by nearly 6 decades, Hanover County has long played an important role in American history. Many major American figures have called the county home, from statesmen and orators like Henry Clay and Patrick Henry to contemporary Grammy winners like Jason Mraz. Hanover County is also home to the historic Hanover Tavern, which has served as a gathering place for travelers since the 18th century. Here, you can the halls where national icons like George Washington, Patrick Henry and the Marquis de Lafayette dined and communed as they fought for the American Revolution. You can even explore the historic Hanover Courthouse, where a young Patrick Henry argued the "Parson's Cause" in 1763 – setting the stage for the colonial rights movement that would culminate in the American Revolution.
For all its rich history, Hanover may almost seem like a county past its prime. But residents will happily tell you that their communities are stronger than ever! Hanover County continues to be a great place to raise a family. Its remarkable schools are renowned as one of the top 50 counties in the US for student achievement vs. cost per student, and the area offers incredible opportunities for recreation across 1,500 acres of parks . On top of that, Hanover County also boasts the lowest real estate property tax rate in the Richmond region, which has netted it a thriving economy and regard as an excellent business location – something that major businesses like Bass Pro Shops and FedEx Ground have taken advantage of. And with Hanover's inclusion in the Greater Richmond Partnership, as well as its own Hanover County Economic Development organization, the county is set to thrive for generations to come.
Here at Virginia Estates, we're proud to offer Hanover County real estate to fit nearly any budget. Whether you're looking for pristine Tidewater land to build your own development or a gorgeous home to make your own, our expert team is on call to help you navigate the region, build a plan and start your life in Hanover County. Contact us today to schedule a viewing!