---
Goochland Homes for Sale
---
Goochland Land for Sale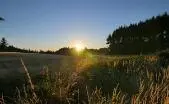 Under $250K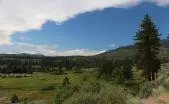 Over $250K
Goochland County, Virginia Real Estate
Goochland County, Va is the heart of Central Virginia, between Richmond and Charlottesville, with easy access to all points of the compass. Businesses and residents alike find Goochland County, Virginia offers a great location and a great lifestyle. Newcomers to Goochland have plenty of neighborhood options, from upscale Rivergate Community to more moderate neighborhoods. New, modern neighborhoods nestled next to rolling pastures and farmland provide home buyers with diverse choices.
Goochland Real Estate
Founded in 1728 and with origins dating back even further, Goochland County is a gorgeous historic region in the heart of Central Virginia. Boasting rolling verdant hills, close access to the James River and a convenient location that still avoids the hustle and bustle of larger cities, Goochland real estate has long been an excellent option for those looking for the quintessential Virginia experience. We're proud to offer a wide variety of Goochland County real estate to fit your vision – from lush, unspoiled land to upscale and moderate developments alike, our team is excited to work as your partner to find the right property for you.
Nestled on the edge of Virginia's Piedmont – a geological region defined by the rich soil and rolling foothills of the Blue Ridge Mountains – Goochland County has been home to thriving communities since before European settlement. Originally home to a variety of Native American tribes, their legacy is still visible today. In fact, the modern US Route 250 follows the historic Native American 'Three Chopt Trail' between present-day Richmond and Charlottesville. But across history, one thing has remained timeless: the region's incredible natural bounty. Thanks to the unique soil content of the Piedmont, enriched by the diverse geology of the region's ancient mountain chains, Goochland real estate has long been prized for its fertile cropland. Even today, visitors will find picturesque pastures and thriving farmland alongside modern neighborhoods. For those with a love of nature or looking to make good use of productive land, Goochland County is well worth the consideration.
And of course, there's more to Goochland County than the landscape alone. On top of easy access to the James River, nearby state parks, historic homes & plantations and a number of thriving local wineries and breweries, Goochland even boasts its own historical museum tracing the county's development from early Native American relics to early land deeds and up through the Revolutionary & Civil Wars, and into the 20th century. What's more, Goochland County is perfectly situated at the midpoint between Charlottesville and Richmond, offering an easy proximity (<1hr.) to both without sacrificing the space and privacy of rural living. Here, you can find your own private oasis without sacrificing the convenience of a nearby urban center – if you appreciate having the best of both those worlds, Goochland may be the place for you. And with other state-wide attractions like King's Dominion a short 40 minutes away, you'll be surprised by how perfectly central the county is to the whole state! Across the county, we're proud to offer a wide selection of Goochland real estate to fit with nearly any budget. Whether you're searching for a basic starter homes, colonial-style multi-story houses or a sprawling estate, our team is ready to help you navigate your options. We're committed to partnering with you to bring your vision to life, and are excited to share our expertise in the county to find you the right home with the right amenities in the right location for you. Or if you're simply looking for the right land to build a new operation or create your own dream home from scratch, we're happy to take you through our land listings and advise you on the best way to move forward. Call today to discuss your plans or schedule a viewing!