Please contact us for more information on why this is the absolute best time to invest in wineries, vineyards, & wedding venues.
---
White Walnut
---
White Walnut
$1,000,000 $900,000
114 Acres of beauty located in Louisa county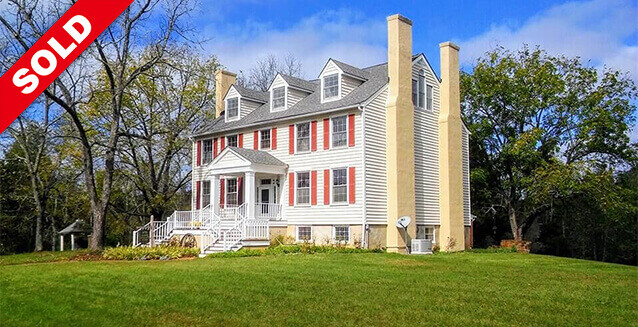 White Walnut – Peace, beauty, and opportunity await you at this 3600 + sq/ft home situated on 114.40 acres. White Walnut is a large, spacious 4 level home featuring, brick end chimneys, wide longleaf pine flooring, 10′ ceilings on main floor, architectural trim on entry hall doors "flying pediment" style with unique "turkey feather" design graining. Four of the seven chimneys are lined with stainless steel. a large entertainment deck across the rear of the home (20×40) with direct kitchen access. The home's attic is partially finished 18×36 (2 rooms) & the English basement has a wine cellar with shelving for 1600 bottles. There are 10 acres of producing grape vines that are leased out by Cooper Vineyards (Now called 53rd Winery), which is directly across the street from White Walnut.
Listing Agent:
Rick Walden, Virginia Estates, Inc. – Cell:434-981-5923

View Printable Brochure
Take a 3D tour (Use your mouse or arrows to move through the space and look around)