Superb Wedding/Special Events Venue in Vibrant Area
---
Superb Wedding/Special Events Venue in Vibrant Area
$1,395,000
Beautiful Acreage, Views, Upscale Pavilion, Residence, & Cabin
$1,395,000




Private & Active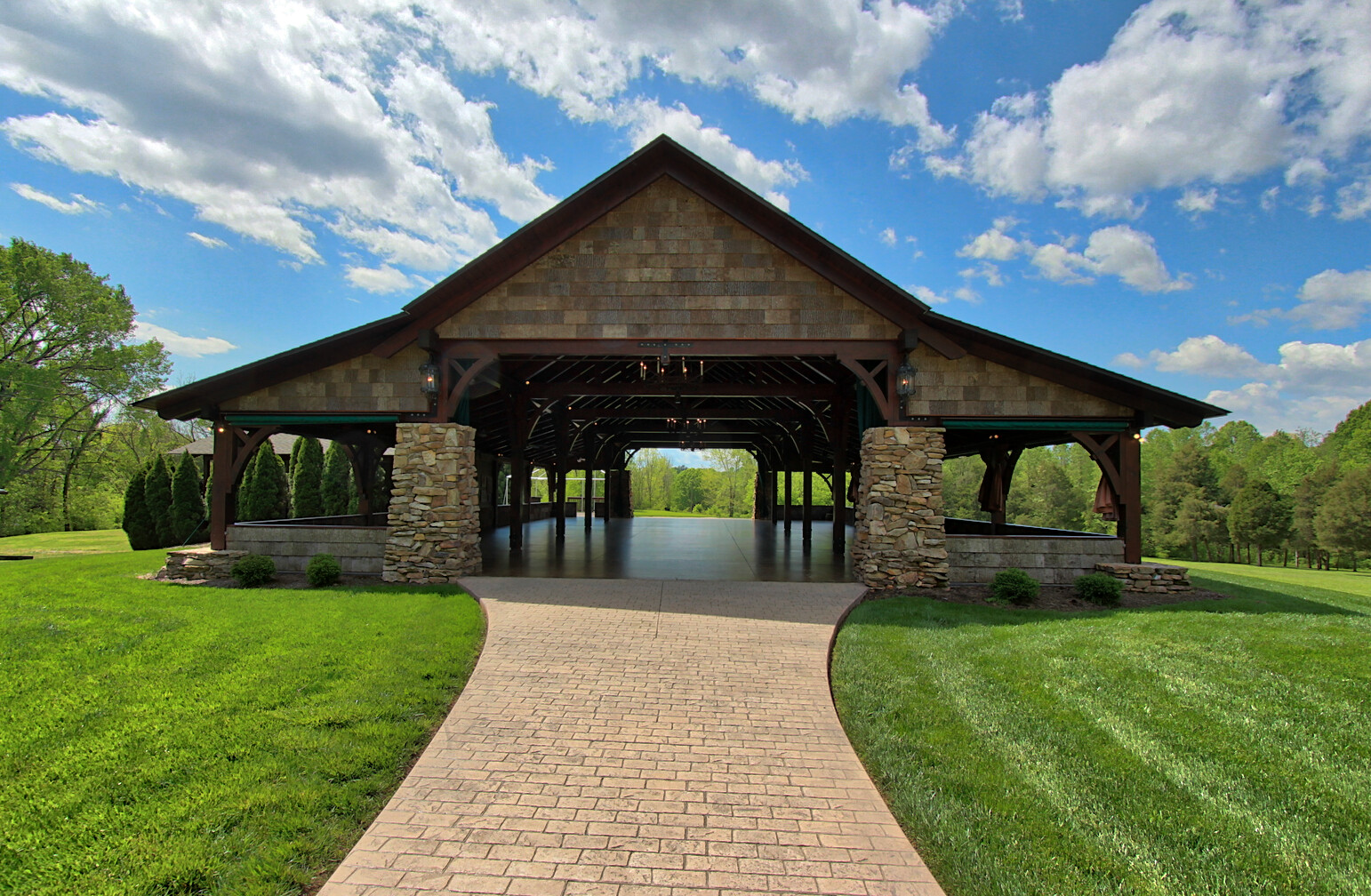 This unique, "private" offering represents an exceptional opportunity to acquire a high quality, and fully operational special events venue business—with a targeted emphasis on outdoor weddings and receptions. The facilities, which can accommodate up to 300 guests, are elegantly nestled among rolling horse pastures, green meadows, stately trees and a tranquil pond.
It is located less than 2 miles from an Interstate Highway exit, and is accessed directly off of a state highway. While this suburban location is part of a medium-sized city area, it is also only 45 minutes away from two of North Carolina's largest and most vibrant Metropolitan Statistical Areas with 4.1 million in population and significant job growth driving household formation (i.e., weddings) along with high discretionary income levels that also support hospitality/entertainment spending (like visits to estate vineyards-wineries).
The overall 33+ acre setting is serene, pastoral, and park-like—with a tree-lined main entry road leading past 3-board horse-fenced pasture areas, majestic oak trees, a small pond site with a one-room cabin overlooking. There is also suitable acreage for establishing a small vineyard-winery and tasting room operation as well.
The focal point of this venue is the architecturally designed and beautifully sited Pavilion with about 4,000 square feet under roof. The materials, construction quality, and functionality of the Pavilion are all of a superior nature—with natural stone, wood posts, beams, and trusses all blending to evoke a majestic mountain-like setting for client events. It is also equipped with wrought-iron chandeliers, commercial-grade ceiling fans and luxuriously appointed restroom facilities. Near the Pavilion is a rustic, small barn-like structure with festive lighting used for cocktail receptions as well as photo opportunities.
Also included in this offering is a classic, mid-20th century, 2-story brick and cedar home with 3 bedrooms, 2 full baths, a generously sized living room, dining room, natural wood-paneled family room, and a sunroom. Overall, there is about 2,800 square feet of finished space. The home is utilized in support of the event business for small cocktail receptions, small private dinner parties, with bride & bridesmaids dressing and preparation suite on the second story, and a suite for the groom & groomsmen on the main level.
There is also a large metal shop/storage utility building of approximately 2,000 square feet with multiple roll-up door entrances. In addition, there is a large parking area for event guests as well as a separate, second exit/entrance drive to aid with event traffic flow.
In summary, this private offering represents a unique opportunity to hit the ground running with all the high quality and functional elements already in place for your wedding/special events business. Moreover, it is well-located in a dynamic and growing area of North Carolina, and it has sufficient acreage and accommodative R-A zoning to pursue the establishment of a small vineyard-winery operation to augment the events venue business—just one of many exciting possibilities with this offering!
(Private Listing and Map Location Pointer is NOT Actual Location)
Contact: Natt Hall, Jr. Broker: 877-646-8800 or email: natthall69@gmail.com