Sugarloaf Mountain Winery
---
Sugarloaf Mountain Winery
$5,950,000
The area's premier vineyard and winery features 19 acres of mature vineyards, state of the art wine-making facilities and a tasting room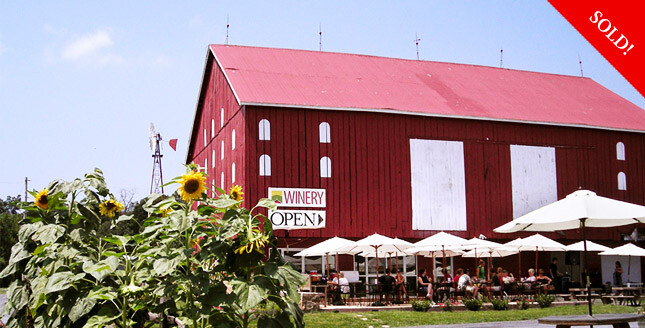 Sugarloaf Mountain Vineyard is the nearest vineyard/winery to Washington, DC. Located 25 minutes from the Capital Beltway in Montgomery County, it is identified by the signature red barn, silo and windmill and is the only vineyard/winery in Montgomery.
In 2004 19,000 grafted French certified vinifera vines were planted. Designed by the acclaimed Washington, DC architectural firm Cunningham & Quill, the winery was built in 2005 and furnished with state-of-the-art equipment.
The tasting room opened for business in the fall 2008, and was formally dedicated in January 2009. It is bright, warm and cozy in the winter and cool in the summer. It adjoins our outdoor patio that is a big hit with customers.
Grape Varieties Include:
Cabernet Sauvignon
Pinot Grigio
Chardonnay
Merlot
Cabernet Franc
Petit Verdot
Malbec
For more information on this or other properties Call Rick Walden (434) 981-5923.