Miracle Valley Vineyard
---
Miracle Valley Vineyard
$1,895,000 $1,795,000
Award-winning vineyard and winery on 50 historic, scenic acres just an hour from Washington DC
$1,895,000 $1,795,000


Sold!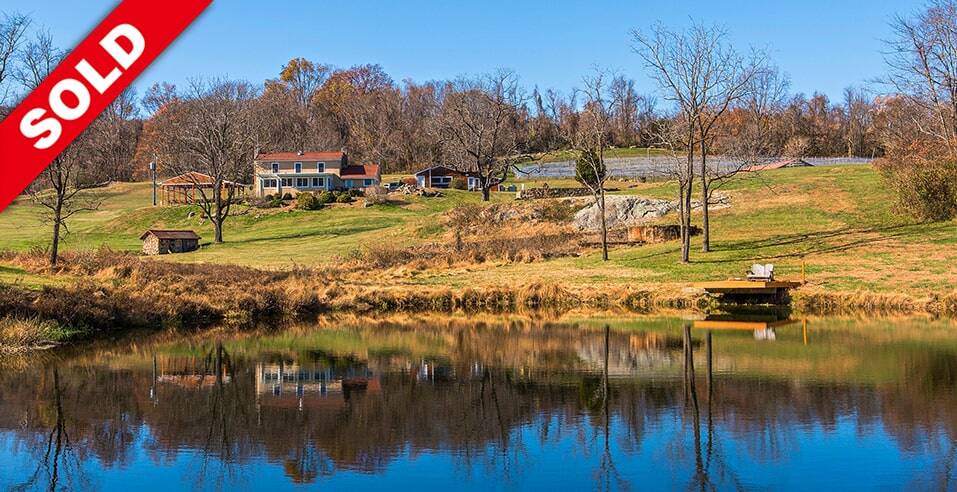 Located within one hour of Washington, DC and 30 minutes west of Dulles International Airport, in the heart of Virginia wine country, Miracle Valley Vineyard is an active and established winery and vineyard being offered as a turn-key operation.
The vineyard produces many grape variants including Viognier, Chardonnay, Meritage, Cabernet Sauvignon, Cabernet Franc and Merlot
A gorgeous three year old modern residence, historic house built circa 1850, various outbuildings, wine inventory and equipment all convey with sale.
The vineyard is a perfect event venue and includes:
50 acres of vineyard and farm
Indoor air conditioned space (40 seats)
Front Patio with umbrellas (50 seats)
Pavilion (50 Seats)
Picnic table area (50 Seats)
Fishing in the half acre stocked pond
The owners of Miracle Valley took great efforts to preserve the historic buildings. It was very important that the character of the old farm be preserved. The old farm house was converted into the Tasting Room, one of the old stables was converted into the wine processing facilities and an old barn still stands as winery equipment storage in the rear of the farm.
What people are saying about Miracle Valley Vineyard-
If you get a chance, stop by. The wine is good, the folks are very friendly and they have a lovely spot to relax and enjoy an afternoon sipping wine with friends.
I love this quaint, historic vineyard. A must for vineyard tours!
Miracle Valley is one of my favorite vineyards! Great wine and staff and beautiful scenery!
Additional Reviews: Click here
For more information on this or other properties Call Rick Walden (434) 981-5923.

View Printable Brochure
In cooperation with Roy Melloni, Sotheby's International Realty