Premier Private Winery Portfolio
Private, high-end vineyard-winery lifestyle and business opportunities
Portfolio of wineries worth in excess of $100,000,000!
Priced from $5 Million to $50 Million
---
Premier East Coast Winery & Multi-Faceted Hospitality Enterprise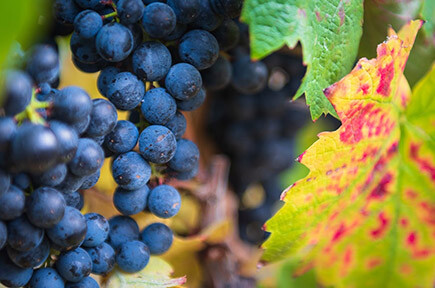 This private offering is for a profitable, well-known, highly regarded, and multi-faceted hospitality business anchored by an award-winning vineyard-winery enterprise.  It is very well-located on the East Coast in a region with excellent access to several vibrant, dynamic, and growing market areas, boasting discerning consumers with high discretionary income levels, and a strong interest in estate wines and related on-premises hospitality events.
This business has substantial income-producing assets including significant and valuable real estate holdings.  The existing management and operations team consists of strong, professional leaders with high levels of business acumen reflected in consistently positive financial performance, and ongoing execution of forward-looking plans for innovative and profitable growth.  Top line annual revenue is in the $8M plus range, with clear plans under way in market expansion, advertising/marketing, product management, and operating efficiencies, all designed to ensure continued top and bottom line growth.
Asking Price:  $40M+ (as an Entirety)
Upward pricing adjustments likely, driven by completion status of significant capital investment initiatives currently underway
Owners may also consider proposals for direct investment via purchase of newly issued shares or a purchase of currently issued and outstanding shares (resulting in minority position only)
Private, adjacent luxury residence of owner may be available separately, if desired
Detailed information is available for qualified purchasers only, with evidence of Proof of Funds and required execution of a Non-Disclosure Agreement
---
One of a Kind Vineyard Winery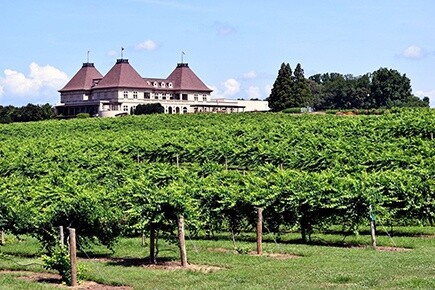 This extraordinary historic vineyard manor is located in the heart of Virginia's most prestigious and charming farm and estate regions.. Comprised of 170 acres with approximately 50 acres of vines, this distinguished country great house and associated winery comprise the most elegant estate winery in the Mid Atlantic. The potential for growth for the winery and event center is enormous.
Asking Price:  $13M
---
Majestic Virginia Winery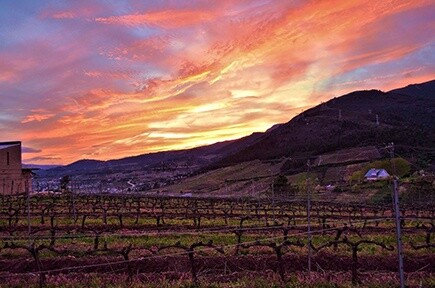 Majestic Virginia Winery – one of Virginia's premier wineries. Founded less than 10 years ago, in 2008, the property currently boasts 30 acres of mature vineyards. Not only that, but the goal of creating a community in addition to the wine has long been achieved and the winery was named #1 Family Friendly Winery in the World by Wine Enthusiast Magazine.
The Property
Majestic Virginia Winery is located in the scenic community of Delaplane in Fauquier County, approximately 50 miles west of Washington, DC. Located on just over 170 acres, there are nearly 50 acres in addition to the vineyards and winery. The tasting room offers an exceptional view of the surrounding vineyards as well as the mountains. The magnificent tasting room and winery are situated at a high point on the property and was created with the idea of bringing people together. With beautiful woodworking inside and stonework outside, craftsmanship is no doubt a cornerstone and of utmost importance at Majestic Virginia Winery.
Vineyards and Winery
The 30-acre vineyard is home to a selection of traditional vinifera as well as American and French Hybrids. There are currently 12 varietals planted, and quality is of the utmost importance, from the grape to the wine. Majestic Virginia Winery has a growing number of awards and accolades for their hand-crafted vintages. Since 2008 they have earned nearly 300 regional, national and international awards. The production continues to expand as it responds to the growing customer base. An expansion in 2013 added onto the existing tasting room and created additional restrooms. In 2014 the owners doubled the size of the parking lot, increased picnic tables on the property to 60, and celebrated 6 years of magnificent growth.
Asking Price:  $13M