Albemarle Land By Price
---
Albemarle Land By Acreage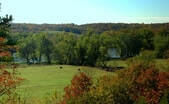 10 to 25 Acres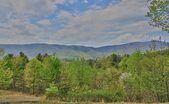 25 to 40 Acres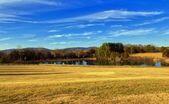 Over 40 Acres
Albemarle Land For Sale
  Virginia Estates would be glad to assist you in anyway with your Albemarle and Central VA land transaction. We have agents that specialize in buying and selling land and have facilitated hundreds of successful deals in Albemarle County. Our agents' years of experience and familiarity with the process allow them to truly serve you and be a real resource and aide in the journey of acquiring land in Albemarle.
Our Albemarle County Experts

"Buy Land – they're not making it anymore" ~ Mark Twain
As one of the most beautiful regions on the East Coast, Albemarle County offers a wealth of possibilities for those interested in purchasing Albemarle Land. Whether you are looking for land as:
An investment
Something you will build on in the distant future
A rural retreat
A location for your business
A farm or vineyard (link)
A mining property
Or a particular piece you plan to build a home on immediately
The Process of Buying Albemarle Land
Virginia Estates is a full services operation that can walk you through every step of the process of buying Albemarle Land. Initially, we encourage you to get started by browsing our comprehensive listings of all Albemarle land on the market. Feel free to contact us with any questions or thoughts – we would love to hear from you, even if you are just starting to think about buying Albemarle land.
Becoming Clear About the Albemarle Land You Want
Once you decide to go ahead and begin finding and looking at properties, the first thing we'll do is "sit down" with you – figuratively, if you are not local and looking to conduct your initial search mostly by telephone, email, and web – and get a firm grasp of exactly what it is you are looking for.
Having a really clear vision of what your ideal Albemarle land property would be like will help us to establish a matrix of criteria we must meet to fully serve you as our client. We are able to find our clients exactly what they want by thoroughly understanding the big picture as well as all the details of the Albemarle land that would meet their needs, desires and vision.
Identifying Desirable Albemarle Land
Next, we will begin finding and showing you the Albemarle land that best matches what you are looking for. At Virginia Estates we will show you as many properties as you would like to see, and give you the time and space you need to walk and inspect the Albemarle land and get a feel for whether it is an appealing parcel.
Whether you have time or distance constraints or not, we will put together extensive information packets on the prospective Albemarle land, and include a precursory assessment of the major factors effecting it's value and suitability for your needs.
Assessing Value of Albemarle Land
Determining the true value of Albemarle land is incredibly important in providing you with post-closing peace of mind, and no other measure is more complicated in assessing. Virginia Estates is happy to work tirelessly on your behalf to assess the true value of Albemarle land you are seriously considering buying.
Such an assessment is unique because it requires a number of measurements that are weighed in the context of what you want the Albemarle land for and how you would ideally like to use it over the next 10+ years. We can provide you with well-researched conclusions regarding the value of the Albemarle land, which depending on your plans may include:
Assessing soil and topography conditions
Determining feasability of building on the land
Estimating cost to develop and or build on the Albemarle land
Assessing development level and what expenses would be incurred to bring utilities or build roads
Researching zoning laws and identifying what permits will be required
Determining if nuisance suits may arise from lands proposed use
Identifying any and all restrictive covenants, liens, easements and colorable adverse possession claims to the Albemarle land
Vetting boundaries and ensuring no legal conflict is likely to arise at a later point
Providing conclusions regarding the pasture land, grass quality, necessity of hauling hay, presence of toxic plants, supply and quality of drinking water, water rights, if irrigation is needed and mineral rights
The best Albemarle land agents must understand, consider, and keep straight a universe of diverse factors in assessing land. Virginia Estates is able and eager to do so on your behalf.
Negotiating, Closing, and Construction
Our agents years of experience will help you through what can be an intense process of making an offer on the Albemarle land you have become significantly interested in. We know how to balance getting what you want with paying what you want, finding the perfect piece, with having options that give you a good bargaining position. We can negotiate a great deal on the Albemarle property you want.
We work with the best real estate professionals in the industry and as we are negotiating for your land transaction, we can connect you with people who are able to get you excellent financing deals. Also, having done an extensive number of Albemarle land sales over the years, we have great relationships with local builders and can help you to get estimates, bids, select the best builder and bid, and negotiate an ideal post-closing construction contract for your Albemarle land purchase.
If you are thinking about buying Albemarle land, please call or email us and we'd be happy to answer your questions and further share why we might be a good partner in helping you to find the very best land in Albemarle County.